Overwatch 2 Twitch drop not working for many users ?
Many users are facing issue with Twitch drop not working. After twitch drop for ow2 and claimed it successfully but even after hours the twitch drop is not appearing on battlenet client.  The beta access would be given as a twitch drop it would be shown under the drops page on twitch, but users don't see it there.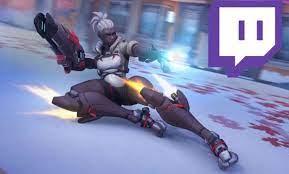 If you are also facing the same issue please make sure that Twitch showing linked in Bnet settings, for some user the setting seems to be messed up.
"it only needs to be connected one way. My friend connected his bnet to twitch (already had it the other way) and once he connected it it was fixed right away and he could play."
Further, for some users the Twitch drop seems to work after few hours, it may take 5-6hours before showing up.  So please wait for few more hours to reflect the changes, which might be delayed due to server issue. The company  must have just pushed a big wave through. If you havent gotten yours yet and you are completely sure your accounts were connected, you can probably expect to get it soon.
One user said
"hours after claimed drop i am now able to install the BETA, Lets gooo!!!! Stay patient my kings and queens!"
Hopefully the issue will be fixed for all users in short time.