Get Published with us – Guest Post Guidelines
Are you looking to share your expertise with a large audience of tech-savvy engineers, designers, makers, and entrepreneurs? Then you are at the right place – we are now accepting guest posts on tech, ecommerce, software blogs.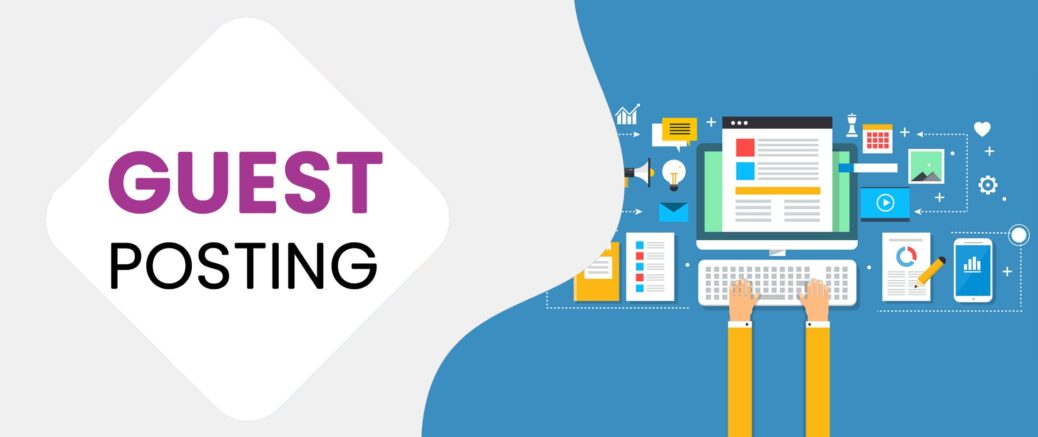 Our Site insightful content in the space of software development and design, remote working, and entrepreneurship. We've reached over thousands of visitors every month.
A) Allowed Guest Blog Topics
Here's a list of topics in which we accept guest posts:
Tech blogs
eCommerce posts
New gadgets niche posts
Freelance development and design
Remote working
Entrepreneurship
B) Here's how you can get your blog published
1. Only original, unpublished work
We don't publish the 'same old' content. Ensure that whatever you have in mind isn't already covered in our blog . Just go to our search bar and check if a similar post exists.
2. Share a summary
Send us a 100-word summary of your article, along with the chosen topic and your author bio, and we'll get back to you within 24 hours with a confirmation if it fits. Email it to blogit009@gmail.com with the subject line "Guest post – your_name"
3. Stick to our guidelines
Upon receiving confirmation, adhere strictly to the guidelines while writing the article
4. Email to it us!
Email your final post submission to blogit009@gmail.com
C) What's in it for you?
You get a do-follow link to your website
No delays in publishing
Service for any issue in dofollow links
D) Guest Post guidelines
Only original, unpublished work is accepted, and the post must be relevant and insightful
The post must be fluent, readable, and error-free
There must be proper attribution of data, quotations, and reference to outside content
You're allowed only one link (do-follow) to your company's website, in the author's bio; no links to your website in the article body
If you're convinced, here's what we expect content-wise:
E) Formatting and content guidelines
Send your content in a Google Doc and give access to blogit009@gmail.com .
The article must be over 1000 words
Always use simple sentences – 20 words per sentence is a good thumb-rule.
Avoid unnecessary filler words, and stay away from buzzwords and jargon.
Paragraphs should be no more than 3 to 5 sentences long.
If you're including images, also add the image source.
Use H2, H3, and H4 formatting for subheadings wherever appropriate.
No more than 300 words in between each subheading.
Add bulleted lists wherever possible to break up dense chunks.
F) Author bio
Share a short and punchy byline for your bio.
Include a link to your Website and your social media profile in the google doc.
G) Guest Post review process
Once we receive your guest post submission, we take 2-7 business days to review it.
If your article meets our editorial standards and aligns with our content strategy, we will respond to let you know your article will be published. We'll let you know even otherwise.
Please note that we reserve the right to edit your submission. We'll review it, suggest/make any changes if needed, and then publish it.
If we feel your post needs substantial changes, we'll email you back with our thoughts and request for revision.
If your post is accepted, you agree not to publish the post elsewhere, including your own blog or website.
In the case your post is rejected, you are obviously free to do whatever you want with it.
H) How to find us on Google
Finding us on Google is simple, the following keywords are some examples that would lead to us:
"tech" + "Guest Post"
"Web Development" + "Guest Post"
"Software Development" + "Guest Post"
"Technology" + "Guest Post"
"Web Design" + "Guest Post"
"Startups" + "Guest Post"
"Hiring" + "Guest Post"
"Vetted Talent platform" + "Guest Post"
"Developer hiring" + "Guest Post"
"Tech marketplace" + "Guest Post"
"Remote jobs" + "Guest Post"
"Programming" + "Guest Post"
"JavaScript" + "Guest Post"
"Python" + "Guest Post"
"App Development" + "Guest Post"
"Mobile apps" + "Guest Post"
"Software jobs" + "Guest post"
"Coding jobs" + "Guest post"
"Freelance projects" + "Guest post"
"Tech hiring" + "Guest post"
"Web Development" + "Write for us"
"Software Development" + "Write for us"
"Web Design" + "Write for us"
"Startups" + "Write for us"
"Hiring" + "Write for us"
"Backlink" + "Write For Us"
"Vetted Talent platform" + "Write for us"
"Developer hiring" + "Write for us"
"Tech marketplace" + "Write for us"
"Remote jobs" + "Write for us"
"Programming" + "Write for us"
"JavaScript" + "Write for us"
"Email Marketing" + "Guest Post"
"Content Marketing" + "Guest Post"