How to fix Spotify stuck on loading screen iPhone ?
Spofity the largest music streaming apps, with access on different devices like iPhone android, Xbox ,PS 5, the user base of Spotify is keep on increasing. But recently some of the iPhone user especially are facing issue with Spotify app stuck on loading page forever. Spotify stuck on logging in is also seen by iPhone 14 and iOS 16 (iOS 16.3, iOS 16.4) , 17 users and iPhone can't go to home screen on Spotify app.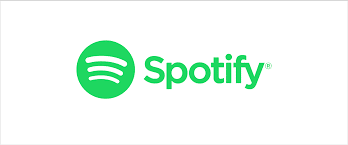 Why Spotify App couldn't load the page iPhone ?
If Spotify is not working on your iPhone X this could be due to multiple reasons like a software issue, Networking issue, or any other misc issue. The Spotify app is not only stuck on home screen, but some of the users are facing issue that the Spotify app after opening is getting stuck while playing song on loading playlist. Some Spotify users are reporting that Spotify DJ stuck loading on screen.
How to fix Spotify stuck on logo screen on iOS : iPhone/iPad
In most of the cases, if Spotify app is stuck on the iPhone then this could be issue link to app compatibility with the latest iOS version installed in the iPhone. You can easily fix this by uninstalling the Spotify app on the iPhone and reinstalling it.
If reinstalling the Spotify app does not fix the issue then you should re-login on Spotify app. Sign out from your Spotify account on iPhone/iPad. After that reinstall the app from the Appstore .Now login back on the app and everything should start to work again.
Other way to fix Spotify app not loading beyond login page is to try out different networks. If you're using a Wi-Fi network then try opening the app with mobile data. This seems to work for some of the users facing similar issue.
Further we recommend you to keep updating yours Spotify application to new version available. As the issue is linked to Spotify app only so it is expected a permanent fix form the Spotify soon.