How to fix multiplayer is disabled by XBOX account privacy settings ?
Many Xbox users are facing issue in Minecraft game that while trying to switch to the Multiplayer mode, it fails every time. The issue is faced generally with the Minecraft game. Xbox Players are unable to click on the Multiplayer button as keeps on giving error "Multiplayer is disabled. Please check your Microsoft account settings."
If you are also stuck to the problem on How to enable Minecraft multiplayer on Microsoft account , then this article is given with possible solution to fix the issue.
How to enable multiplayer on Minecraft Xbox ?
Fix 1 :
Open your web browser and navigate to the official Xbox website. Sign in using your credentials.
Now, click on the tab of Xbox One/Windows 10 Online Safety. Make sure that the option of You can join multiplayer games is Allowed.
Detailed Steps:

1. log in to your Microsoft account at xbox.com
2. Once signed in click your profile picture in the upper-right corner. Then select Xbox profile.
3. In the Xbox profile click the privacy settings
4. In the Privacy & online safety click the "Xbox Series X|S, Xbox One/Windows 10 Online Safety" tab
5. Scroll down and look for the "You can join multiplayer games" option then click allow to enable it. Click submit at the bottom of the page to save the setting
6. Relaunch the game and check if you can now play in Multiplayer.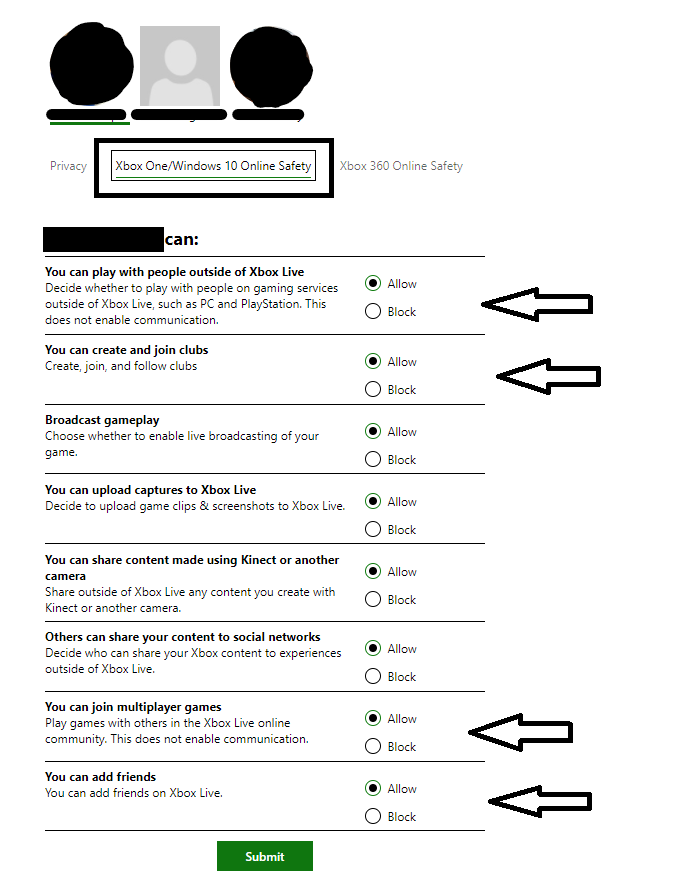 Fix 2:
Another quick option to enable multiplayer in Minecraft is to Press the Xbox button on the controller to open the guide, and then go to Profile & system > Settings > Account.
Now Select Privacy & online safety > Xbox Live privacy > View details and customize > Communication & multiplayer. And select enable it. Now try again and multilayer should work now on xbox Minecraft.
---
xbox cold war asking to purchase the game again