Many iPhone users are reporting issue in latest iOS 17 new feature Live Voicemail not working in iPhone/ iOS 17. After installing the iOS 17 and keeping all setting turned ON the iPhone couldn't get Live Voicemail to work.
The live voicemail on iPhone is not working with different network provider like O2, EE and Smarty, Telstra etc. The issue with Live Voicemail is mainly for users outside USA like for UK, Canada etc. The issue is happening even after turning ON Live voicemail settings (Settings > Phone > Live Voicemail > and then toggle the switch).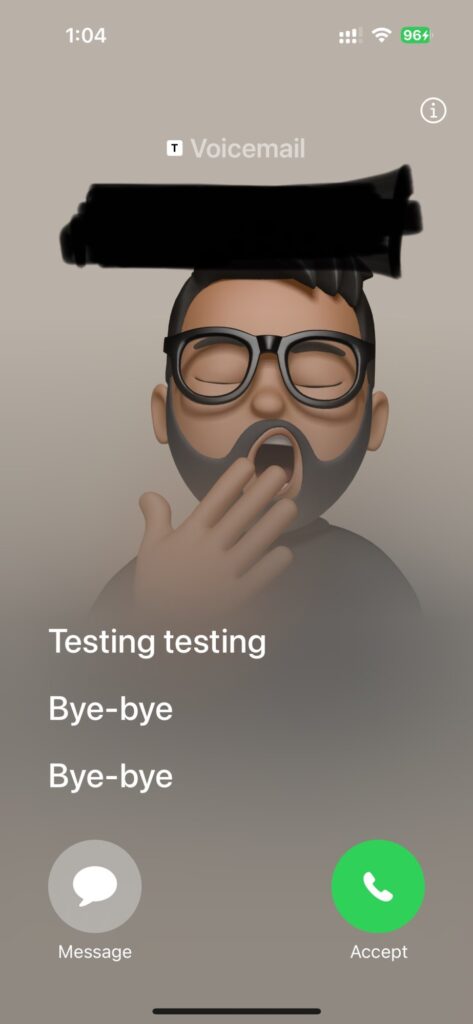 The Live Voicemail feature is very useful for spam calls. To check any spam call before picking it up, you can use the feature to screen the caller first. But if the Live voicemail is not working or showing text on the screen then this article will describe possible way to fix it.
Read: Low notification sound issue in iOS 17
Why Live Voicemail feature Not Working on iPhone 15, 14,13 Pro Max, iPad ?
Initially the Live voicemail is feature is avialble in USA only or the countries where live voicemail is supported by the carrier providers. It may take some time to be available in other part of world depending upon Govt laws. Like many countries never had transcribe function from voicemail for many years due to Govt regulations.
How to fix Live Voicemail feature Not Working on iPhone ?
Fix : Change region
To fix Live Voicemail not working issue, you will have to set your phones region to United States & after that reboot your iPhone. After changing the region to USA the live voicemail will work.
To get the Live Voicemail working when your iPhone rings, on your phone right hand side you will see a voicemail button, press that and the call will go to voicemail where Siri will answer the call instead of your carriers voicemail system
Fix : Change Siri Settings
If after changing the region to USA the Live voicemail is still not working then you should try setting Siri to English US too Go to Settings -> Siri & Search -> Change language to English (United States). Also make sure to
Also make sure you keep the live voicemail ON from Settings -> General->Turn On Live Text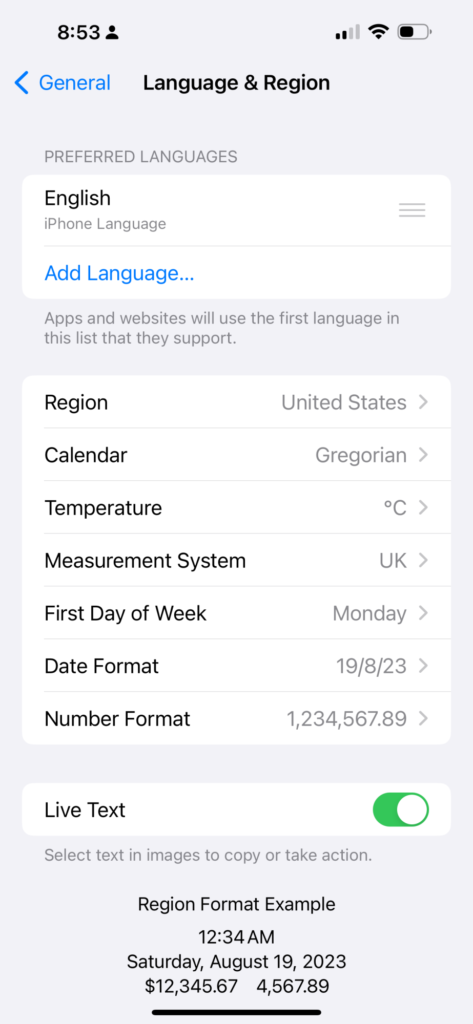 Fix : Reset iPhone
If still the Live Voicemail Not Working on iPhone the issue might be due to some technical glitch in your iPhone. To fix that try resetting iPhone from Settings. To reset the iPhone Go to Settings-> General-> Transfer or reset iPhone-> Reset setting only.